A glimpse into the future of boating?
With boats featuring more electronic content than ever and technology playing an ever-growing role in manufacturing, it is no surprise that more and more companies in the leisure marine industry participate in the Consumer Electronics Show each year. In this series,  IBI Correspondent Craig Ritchie highlights marine sector technology on exhibit at CES and other high-tech advances applicable to boating's future.
Whether looking to integrate the latest high-tech engineering into new product designs or seeking new ways to utilise digitisation in the workplace, a growing number of manufacturers from the leisure marine sector are looking to the annual Consumer Electronics Show (CES) in Las Vegas as the key to future growth.
With more than 4,500 exhibitors lining the massive Las Vegas Convention Center and multiple satellite venues in a normal year, CES visitors from around the world have the opportunity to see the latest in current and emerging technologies including 3D printing, 5G mobile, artificial intelligence, ADAS, cybersecurity, next-gen propulsion systems, IoT/Sensors, robotics, telematics, smart manufacturing and sustainability.
"The boating industry is steering toward an electric future…. CES is a platform for companies to spotlight their vision for the future."

– Richard Kowalski, Consumer Technology Association
Although an untimely surge in Covid numbers forced a number of exhibitors at the 2022 CES to change their plans at the last minute – including anchor exhibitors like Microsoft, Intel and General Motors – the range of innovation that was presented this year, both in person or in virtual format, remained no less impressive and points squarely at where the latest tech is leading us in the very near future.
"Boat industry manufacturers exhibiting at CES 2022 are highlighting advances in autonomy, similar to the automotive industry, which directly speaks to that enhanced consumer experience," he says. "Boats are increasingly equipped with advanced driver assistance systems and other intelligent features that make piloting safer and easier."
Kowalski adds that while new consumer products tend to generate the most media attention at the world's largest technology trade fair, some of the most innovative and important technologies introduced are more closely related to design and fabrication applications, rather than end-user consumer goods. "The boating industry is steering toward an electric future, with some CES exhibitors showing new electric and hybrid propulsion systems," he says. "CES is a platform for companies to spotlight their vision for the future, so it makes sense the increasingly tech-driven leisure marine industry would have a stronger presence."
So what did you miss at CES this year? Here's just a small sample.
Ran Marine 
Innovations on display at CES weren't just for boat builders, and didn't come only from major multinationals. A wide range of smaller companies and start-ups were on hand to demonstrate new marine tech, including Netherlands-based Ran Marine which used the show to present its Waste Shark product for marinas.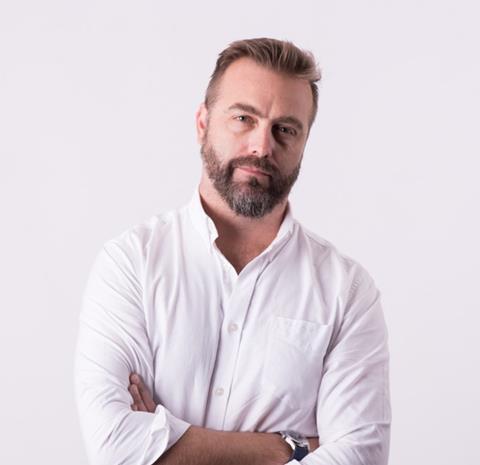 The Waste Shark is a water-borne drone that harvests floating waste material including single-use plastics from the surface. Unlike static systems which are anchored in place, the Waste Shark actively searches for debris, following either a pre-programmed route or roaming autonomously within the confines of a geofence. The device uses 4G onboard communications for easy, intuitive operation and the ability for a marina to operate multiple units simultaneously.
Self-propelled and emission-free, the Waste Shark has a waste capacity of 180 liters (47.5 gallons) and an eight-hour runtime between charges, allowing the hardworking robot to remove up to 500 kilograms (1,100 pounds) of waste per day.
"Our WasteShark offers a pragmatic solution for cleaning up the existing mess that is perpetuated on a daily basis, and effectively prevent waste from reaching the open ocean," says RanMarine founder and CEO, Richard Hardiman. "With an ever-increasing plastic pollution challenge at hand, we need to reduce costs, increase capture rates and make these solutions ever more affordable and easier to deploy for every city and port globally."
Hardiman notes that the WasteShark is now in active use by marinas in the US, the UAE, the UK, Australia and South Africa.